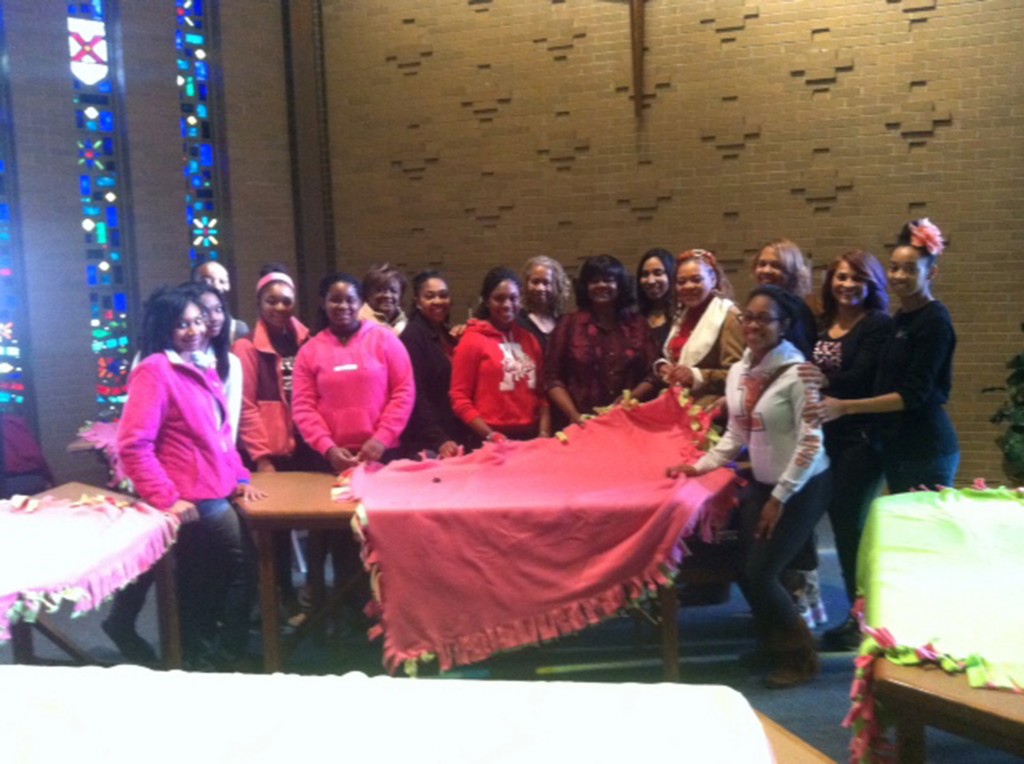 Matanya's Hope was honored by the hands on participation of one of four girls mentoring groups funded by the Lambda Tau Omega chapter of Alpha Kappa Alpha Sorority, Incorporated – known as The Precious Pearls. Precious Pearls is comprised of 20 high school girls ages 14-18 who primarily live in, but not exclusively the far south suburb of Chicago. The girls gathered on two separate occasions to hand tie fleece blankets for our children in Kenya, many of whom do not own a single blanket. This project reinforced the development of service and leadership skills in these young ladies and worked well with the purpose and vision of the organization: to provide guidance, support and constructive role models to girls from all backgrounds. The vision for the Precious Pearls is to instill a spirit of giving, participation, adventure, leadership and service in each girl through guided mentorship.
The Precious Pearls enjoyed making the blankets with the guidance of Leah Hill during workshops and community service events. What a joy it will be for us to share photos and videos with the girls when our Matanya's Hope recipients half way around the world receive these blankets!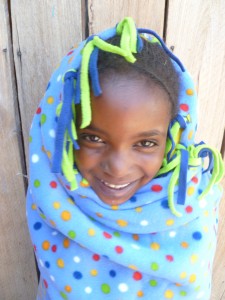 Stay tuned to the blog. Soon we will be reporting from Kenya!
Comments
comments