You read it right.
We need $10,000 by June 30th.
In order to help the orphaned and impoverished children in Kenya
we must seek your help.
We are packing
BLANKETS
SHOES
CLOTHES
SCHOOL SUPPLIES
MEDICAL SUPPLIES
DENTAL SUPPLIES
and BIBLES.
We are planning our itinerary…
SCHOOLS
ORPHANAGES
HOSPITALS
CLINICS
We are not quitting.
We can't quit.
Which means one thing
We need your help.
Thank you if you've donated.
Please consider donating again.
Just a little more.
Can you double your donation?
I thought I was pretty tapped.
I don't have much,
but I am going to take $150 which I had set aside
for a home repair
and I will donate $50 with the first new $500 donation.
(Right now we are at $16,625.29)
I will donate the other $100
when our donations reach $21,625.29.
We are happy to send you a Kenyan bracelet in exchange for your donation, just let me know.
We can do this.
Take the challenge:
Have dinner in
Wait another week to do your nails
Bring lunch to work
Forgo your golf game – just for a few days
Make coffee at work
Just for a week…
not for me
…do it for an orphaned child
Please.
DONATE
I am pulling all stops.
This letter is from my heart.
Count me in too!
Please join me.
We have one choice –
TO SUCCEED FOR THESE KIDS.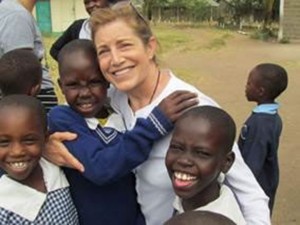 Love,
Michelle