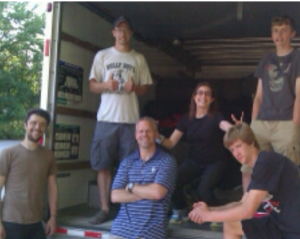 Many thanks to my Journey Family and Friends who helped make the transport of almost 70 fifty pound bags from my living room to a truck possible. Hats off to Nicholas, Pastor Dave, Caleb, Joshua, and Aaron for their endurance and incredible strength. Randle and Alex, you guys and Pastor Dave helped us "bring it home!" And continued praises and thanks to my mom and son, Ann, Shana, Tina, Jeannette, Debbie, Ali and Leslie and Howard who helped turn this mission to a reality.
To all of you who stepped forward – thank you for your hearts and vision! Two months ago we were $16,000 shy of making this mission a reality. Today – we seek $225 to seal the deal… We could not have done this alone!
Stay tuned… pics and videos to come from Kenya!
God bless you all!
Michelle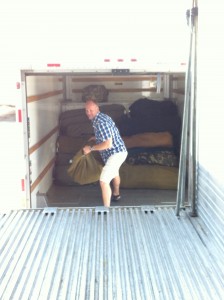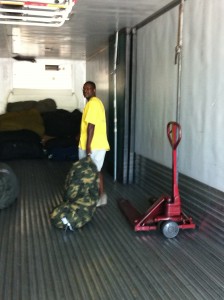 Comments
comments