Matanya's Hope – Tis the Season
There is so much catching up to do with so many of you, but with the Holiday Season upon us, it is my deepest desire to share a recap of this very successful year at Matanya's Hope. We could not do this without you!
First and foremost, I am grateful for every one of you, our donors and sponsors, who make our work possible in Kenya. I am attaching some Mission 2017 pictures so that you can see the miracles that you helped us to deliver through Matanya's Hope and the mission team.
We distributed more rain water storage tanks than ever before! (23 ten-thousand liter tanks to be exact) Imagine the thrill of providing safe, clean drinking water for hundreds of students, orphans and families who have been forced to depend upon contaminated, bacteria infested river water.
We delivered over 3 tons of school supplies, shoes, backpacks, clothing, blankets and medical/hygiene supplies to literally thousands of impoverished school children and to remote clinics which serve them.
Thanks to Jennifer Oliak and the many donors from Manhattan Beach, California, we added a deeply impoverished remote primary school to our porridge program and are now serving freshly made hot, nutritious porridge to an approximate total of 2,000 students attending 4 schools – daily! Prior, many of these students would go an average of 2 to 4 days without food.
We bring Hope and Education through our sponsorship program to hundreds of children and older students in need. Currently through your generosity, we have approximately 250 students enrolled in boarding schools, ranging from primary school through university, across Kenya. Matanya's Hope is building a future for these students which will impact their families for generations to come. Accountants, nurses, pharmacists, aeronautical…civil and architectural engineers, chefs, teachers and lawyers make up some of our already graduated students.
Our work continues and needs your support as much as ever. When you celebrate the closure of 2017 and the beginning of the New Year, please think of the students we have not reached who need access to clean water, a bed and warm blankets, a jacket to keep warm, a pair of shoes to walk miles to school in, education, or even just a daily meal. These gifts convey the message of love and hope.
As you plan your end of year giving, please give generously; we are already gearing up for Mission 2018. There are many ways to help. Plan a bake sale, have a penny war at school, donate your proceeds from a garage sale, a read-a-thon, a church or synagogue project, or write a check.
Matanya's Hope PO Box 562, Homewood, Il. 60430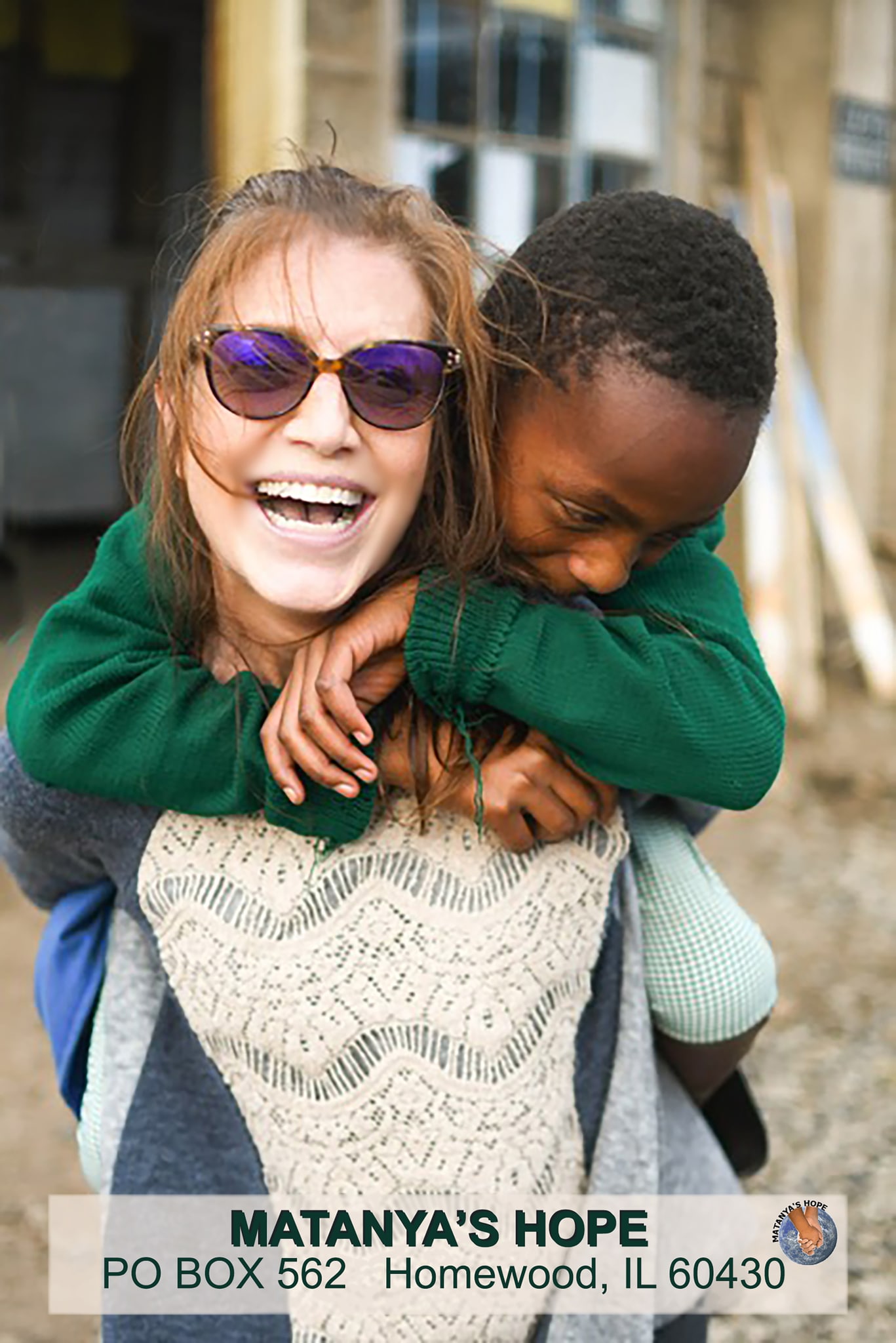 Comments
comments