This is John Otinga. Several years ago, John was routinely sent home from high school, unable to pay fees, dejected and in tears. He knew he would be hungry at home for there was no food. Desperate to return to high school, he would sneak back and hide in the dorms until his mum could provide a few coins to allow him back to class for a few more days. This cycle continued until Matanya's Hope discovered John. We sent him to college where he studied culinary arts. John studied with all of his heart.
Interviews uncovered amazing talent and promise in this young man. Out of hundreds of applicants, John was selected to work for a large hotel in The UAE. He continues to display a great work ethic and a heart filled with thanksgiving. This once dejected boy celebrates his promotion to management level at one of the world's top hotel chains today!
THIS IS WHAT YOUR SUPPORT DOES FOR MATANYA'S HOPE.
Please follow us on our blog: www.journeytohelpafrica.com and our website: www.matanyashope.org
Donations are much needed and can be made securely through PAY PAL by pushing the donate button on the side of the page.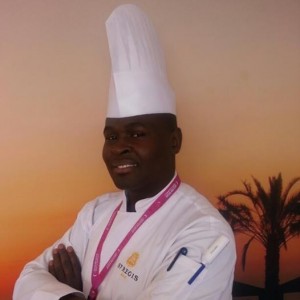 Every donation counts.
Thank you!
Michelle Stark
Founder & President, Matanya's Hope